Life Goes On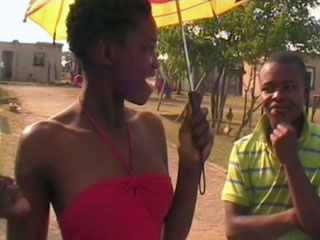 This short film was not made by me, but by a few very ambitious students at a schools in South Africa where I work. They came to me with a completed DVD. My part was to encourage them to translate it so that I could add English subtitles and put it online. I would like to mention that subtitling a film for a language you don't speak is not easy.
Vendetta: A Christmas Story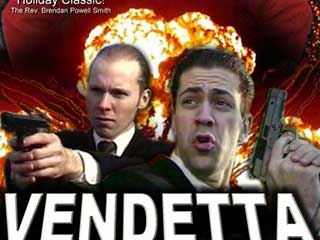 The largest creative project I've ever been a part of, Vendetta still rocks after all these years. Made in the days when
Hi8
was state-of-the-art video and a Pentium 166 was a smokin' fast computer, it took just over a month to film and about six months in post production. I edited the first half and
The Rev. Brendan Powell Smith
finished up the second half after I did a rough cut.
You can read more about it on the site, but the coolest thing for me was when it was nominated for an internet film award in France and they flew me out to attend the award ceremony in Lille.
I doubt we could make this film today without getting arrested.
Telepresence Demo Reel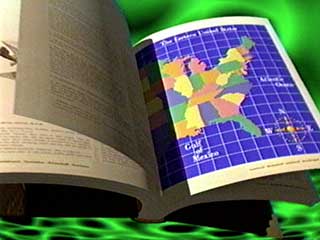 Back in 1994 doing 3D animation was not the big business it is today. But a handful of folks from Norwood and Wareham Massachusetts tried to make it so.
This 3D portion of the demo reel was put together mainly from practice projects as Thomas Sola and I learned the ropes of Lightwave 3D and the Video Toaster.
There was a traditional animation piece included in the reel that I don't have a copy of: a commercial drawn by Scott SanGiacomo and voiced and scored by Dave O'Malley.
Shocking as it seems to me, the reel was nominated for a Massachusetts Emmy Award in 1994. Though the original copy did look much better than the VHS rip I've posted here.