My Mother Planted
Here's a story I illustrated for the
African Storybook Project
. It was written by
Tom Sabwa
and translated into Zulu by my wife Andile. This version includes the English and Zulu translations as part of the image.
On the African Storybook site the images are without text to allow for easy translation. It's currently available in Lusoga (the original), isiZulu, Sepedi, Kiswahili, Ng'aturkana. Afrikaans, French, and English.
Also, thanks to the Creative Commons license, another book on the site has used one of my illustrations. That one is written in Ateso, though, so I don't know what it's about.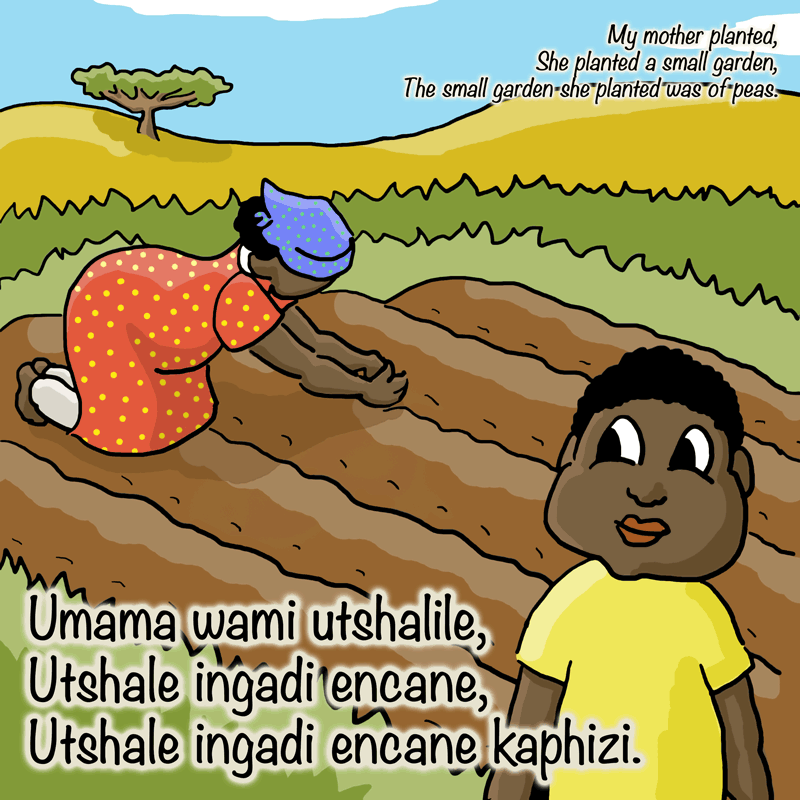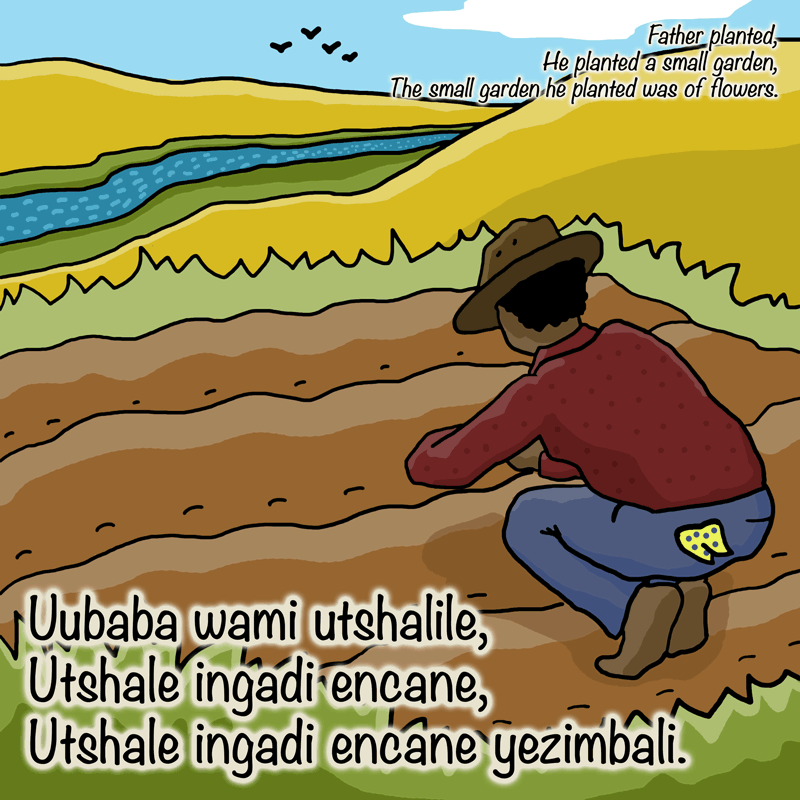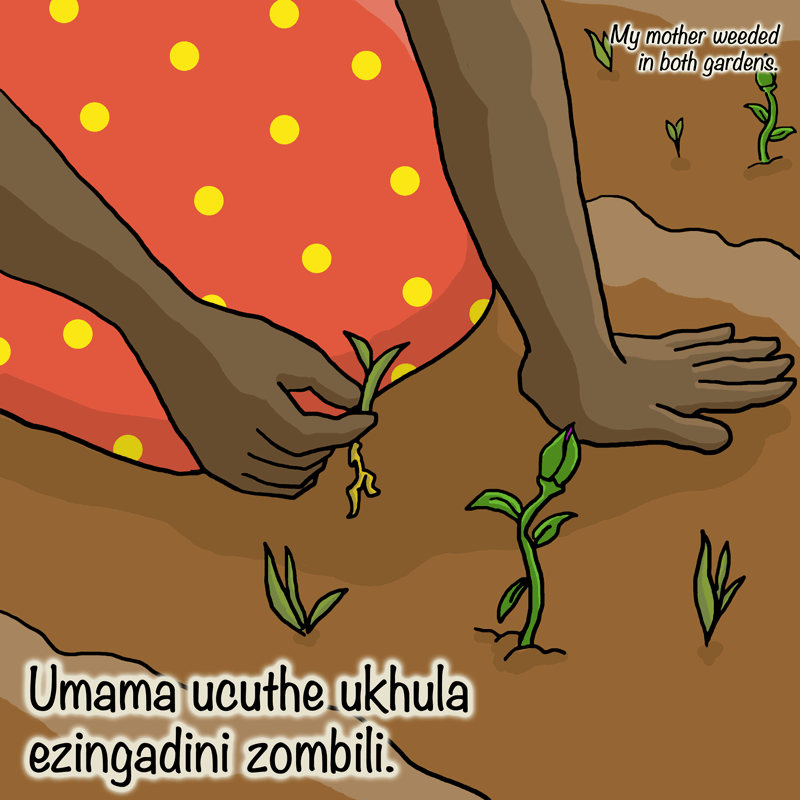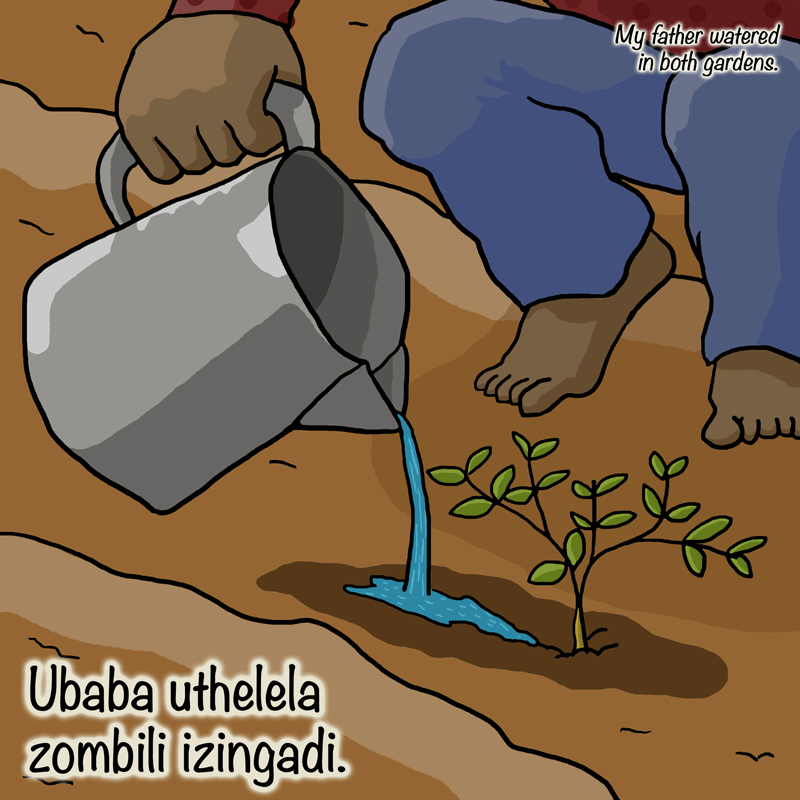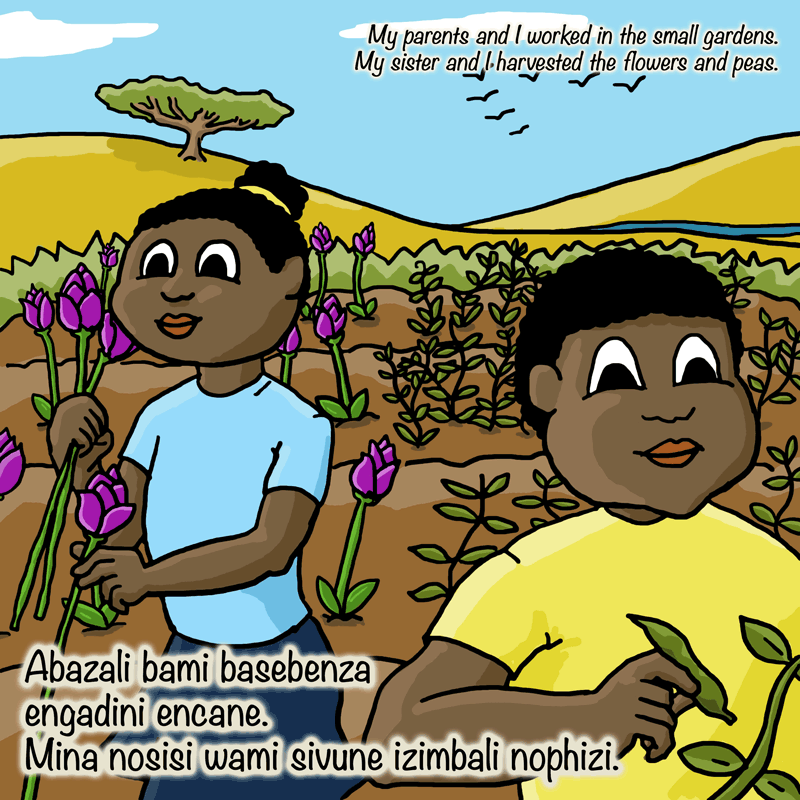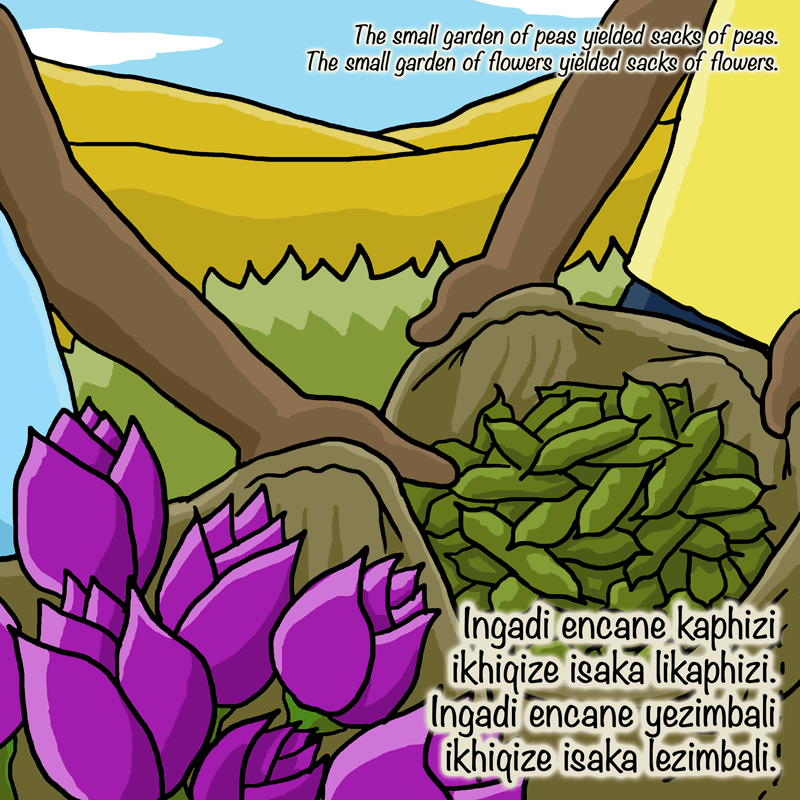 Click to Enlarge Last Panel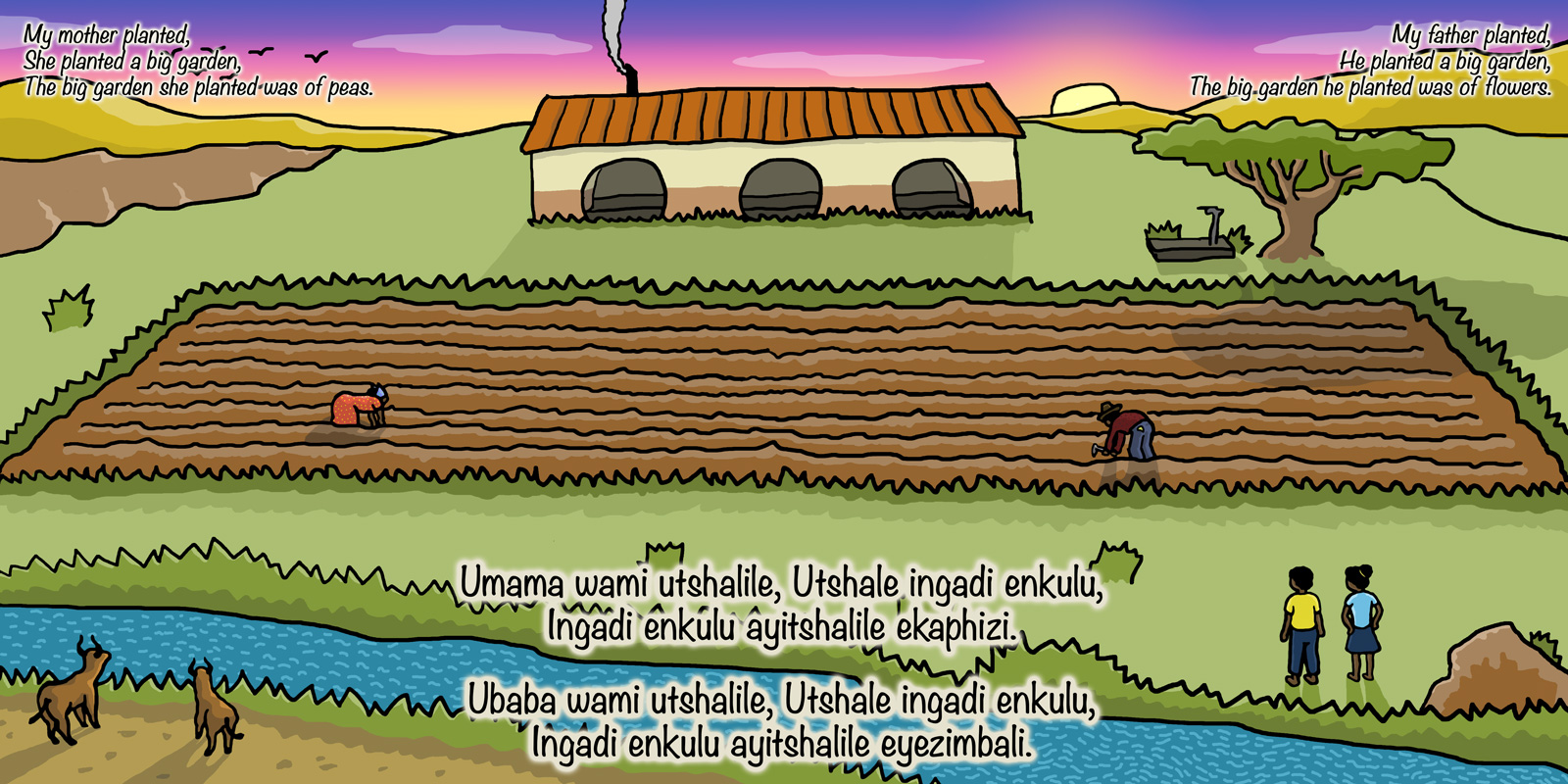 This last one is intended as a two-page spread.
If you would like all of the above images in a zip file, here it is: My-Mother-Planted.zip (1.1 MB)
You can copy and redistribute this work! Just click on the license below and read the terms.

My Mother Planted is licensed under a Creative Commons Attribution 3.0 Unported License.
Based on a work at http://www.africanstorybook.org/stories/my-mother-planted-0.